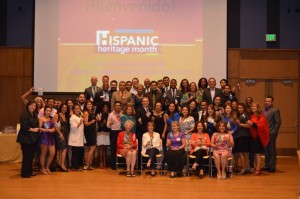 Nuestra Misión y Propósito:
La misión de el Club Demócrata Latino del Condado de Montgomery (LDCMC) es aumentar la participación cívica, politica, y promover el mejoramiento de la comunidad latina. Un club impulsado por la misión centrada en la comunidad y el avance de la participación política de la comunidad latina. El propósito es organizar demócratas y aliados, y preparar latino/as demócratas para postularse para un cargo publico y ejercer el poder político dentro del govierno local, estatal, y federal.
Our Mission and Purpose:
The mission of the Montgomery County Democratic Latino Club (LDCMC) is to increase civic engagement, political participation and promote the betterment of the Latino community. A community centered club focused on advancing the political participation of the Latino community. The purpose is to organize Democrats and allies, and to prepare Latino Democrats to run for public office and exercise political power within the local, state, and federal government.