The leadership of the Latino Democratic Club comprises four executive officers, President, Vice President, Secretary & Treasurer; and eleven directors. The 2019-2021 leadership was duly elected on Wednesday, March 20, by the general membership. Each executive officer and director serves a two-year term.
Current Leadership:
Omar Lazo, President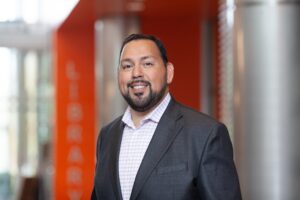 Omar Lazo is a father, husband, Small Business Owner who has lived and worked in Montgomery County, Maryland for well over 30 years. He is the son of immigrants from El Salvador who immigrated to the Washington D.C. Region in the 1970s.
His family started one of the first El Salvadoran restaurants in Montgomery County in 1989. They later moved to Aspen Hill. Mr. Lazo attended St. Catherine Laboure School, then Our Lady of Good Counsel High School in Wheaton, MD. He went on to study at the University of Maryland in College Park, where he received his Bachelors in General Business and Management.
After college, he worked on a government contract with the Department of Justice for four years while at the same time running the family-owned restaurant. At the Department of Justice, he played a vital role in the Finance Departments' implementation of a nationwide monetary intake system along with other duties.
Contact Omar: [email protected]
Marko Rivera-Oven, Vice President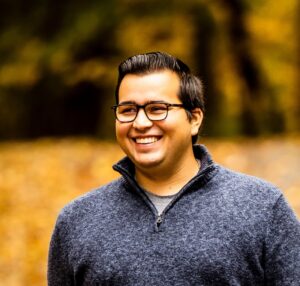 Luisa Maria Arevalo, Treasurer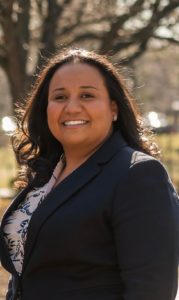 Luisa Arévalo was born and raised in San Salvador, El Salvador. She emigrated to the United States in 2001. Luisa is a former ESOL student. She graduated from Wheaton High School, attended Montgomery College, Rockville Campus and graduated with the a Bachelors Degree in Political Science from the University of Maryland Baltimore County (UMBC). Later she earned a Masters in International Relations and African Studies from La Universidad Autónoma de Madrid in Spain. Luisa got involved with the Latino Democratic Club in 2014 as part of the Board of Directors. She is currently serving her second term as President. She is a former Member of the Montgomery County Central committee where she served as the Assistant Treasurer. She is currently a member of the Latin American Advisory Board to the Montgomery County Executive. Luisa is passionate about serving the Latino Community and giving people a voice.
Nicole Rios, Secretary