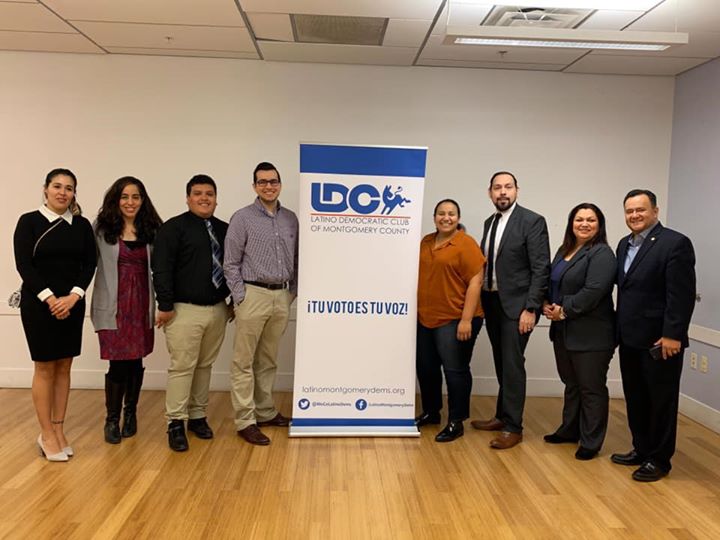 The leadership of the Latino Democratic Club comprises four executive officers, President, Vice President, Secretary & Treasurer; and eleven directors. The 2019-2021 leadership was duly elected on Wednesday, March 20, by the general membership. Each executive officer and director serves a two-year term.
Current Leadership:
Luisa Maria Arevalo, President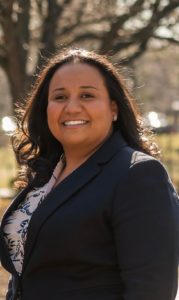 Luisa Arévalo was born and raised in San Salvador, El Salvador. She emigrated to the United States in 2001. Luisa is a former ESOL student. She graduated from Wheaton High School, attended Montgomery College, Rockville Campus and graduated with the a Bachelors Degree in Political Science from the University of Maryland Baltimore County (UMBC). Later she earned a Masters in International Relations and African Studies from La Universidad Autónoma de Madrid in Spain. Luisa got involved with the Latino Democratic Club in 2014 as part of the Board of Directors. She is currently serving her second term as President. She is a former Member of the Montgomery County Central committee where she served as the Assistant Treasurer. She is currently a member of the Latin American Advisory Board to the Montgomery County Executive. Luisa is passionate about serving the Latino Community and giving people a voice.
Jazmin Moral, Vice President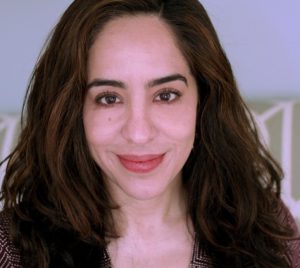 Jazmin Moral is a licensed clinical social worker in private practice focusing on therapy for couples and individuals in Rockville, MD. In her practice she also works with immigrants and asylum seekers who have experienced trauma and persecution in their home countries. Jazmin earned her Masters degree in Social Work from the University of Maryland at Baltimore. She also received post-graduate clinical training at the Ackerman Institute for the Family in New York City. Jazmin is originally from Peru. She lives with her husband and two bilingual daughters in Kensington, MD. Jazmin is a member of the Montgomery County Democratic Central Committee, representing District 18.
Nelson Gomez, Secretary
Omar Lazo, Treasurer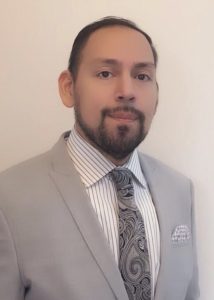 Omar Lazo was born in Washington, D.C. Son of immigrants from El Salvador he went on to study General at the University of Maryland in College and majored in General Business and Management.  After college he worked on a government contract with the Department of Justice for four years while at the same time running a family owned restaurant. In 2004, he obtained a Real Estate license and worked as a Realtor in the D.C. metropolitan area.After taking over the day-to-day operations for Los Chorros Restaurant he has solidified the business as a staple in the Wheaton, Maryland community. He has been very involved in the community and is 2nd Vice-President of the Wheaton and Kensington Chamber of Commerce. He is a Board member of the Wheaton Urban District Advisory Committee. In 2020, he was appointed to the Board of Workforce Development for Montgomery County. He is also a graduate of Leadership Montgomery C.O.R.E. class of 2020.
Board of Directors:
Marlene Rivas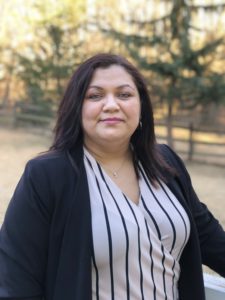 Marlene Rivas was born in El Salvador and lives in Gaithersburg where she now is raising her two daughters. She attended the University of Maryland, College Park where she graduated with a BA in Government and Politics. Marlene joined Bank-Fund Staff Federal Credit Union with more than thirteen years of experience working at the community banking division providing financial services, teaching financial literacy, and providing banking services for multicultural communities. Her significant experience in the banking industry has allowed her to build lifelong relationships with the local community including government, private businesses and NGO organizations. She served as a Chief of Staff for Hon. Ana Sol Gutierrez during the 2017 and 2018 legislative session. Marlene understands the needs of our community and through her advocacy work she has been mobilizing the latino vote. She is an active board member for the Montgomery County Latino Democratic Club, Montgomery County Sister Cities Morazan, Direct Support for Immigrants and the National TPS Alliance. She is a community advocate for Montgomery County Latinos and wants to show that Latinos have a voice in the political process.Marlene plans to continue to advocate for her community. Her objective in the near future is to represent the community where she works and lives. "Montgomery County is one of the best and most vibrant places to live because we embrace our diversity. We celebrate immigrants' contributions and know that we are all capable of achieving the American Dream."
Raul Medrano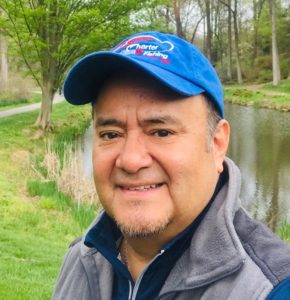 RAUL MEDRANO, was born in Washington, DC. His parents are from Honduras-Central America. He has lived in the greater Washington metropolitan area for 56 years and enjoys the diversity of culture in the metro area, especially in Montgomery County where he resides with his family.
As of 2018, President & Founder, Café Medrano, LLC., importer, roaster and distributor of organic produced coffee by the Medrano family of coffee producers from Copan, Honduras.  Café Medrano is a vendor at various Farmers Markets in the DMV, and offers online sales of coffee products at, www.CafeMedrano.com.  Café Medrano operations and tasting room is located in Kensington, MD.
As of Fall 2016, he was tapped to establish and develop the small business and entrepreneurship program at Carlos Rosario International Public Charter School for adult immigrant English-language learners (ELLs) in the Fall of 2016, bringing his small business expertise and a passion for serving the community.  Raul enjoys serving as instructor, coach and mentor to the small business participants in pursuing their dreams and aspirations.
Education Background
Graduated from Johns Hopkins University-Carey Business School with an MBA and concentration in Organizational and Leadership Development.
Also, he is a graduate of the University of Maryland-College Park Campus, having earned a B.S. Degree in Business Administration with a concentration in Marketing.
Community Affiliations and Awards
Board Member, Latino Democratic Club of Montgomery County (present)
Board Member, National Latino Farmers and Ranchers Trade Association (as of 2018)
Awarded Entrepreneurial Leader of the Year (2017) by Greater Washington Hispanic Chamber of Commerce
Graduate of Leadership Montgomery (Class of 2013)
Hispanic Chamber of Commerce of Montgomery County (HCCMC), Member and Former Board Member
###
Estela Gomes
Estela Gomes is originally from Argentina. She came to the United States 23 years ago with her husband, Jose, and her two children, Nelson and Victoria. She raised her family in Montgomery County and worked in the private and governmental arena as a Certified Public Accountant. She believes that education makes the ultimate difference in a person's life and opportunities. She wants to help the Latinx community achieve equal opportunities in American society because we all have the right to be in this world and the obligation to make it a better place.
Marko Oven-Rivera
Marko Oven-Rivera: Born and raised in Montgomery County, currently serving as the lead coordinator
for the UpCounty Food Hub in Germantown since the COVID pandemic started. Marko is also a
volunteer firefighter/emt with Montgomery County. Marko is also a big advocate for the Latino
community and serves on the Community Advisory Recovery Group for the County.
Tania Lazo
Jordy Diaz
Advisory Board:
Hon. Nancy Navarro
Hon. Gabriel Albornoz
Hon. Ana Sol Gutierrez
Hon. Marice Morales
Grace Rivera-Oven
Mayra Bayonet
Reemberto Rodriguez